• Australian Honey Ventures • Nick Cummins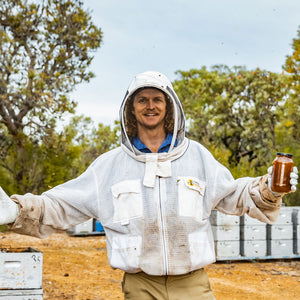 Perth based start-up, Australian Honey Ventures, has raised as much as $3million from its crowd-sourced funding campaigns.
With only days to go at the time of writing, the second round of the company's crowd-sourced funding campaign appears to have sold more than $2million in shares.
That comes on top of a reported $700,000 raised in an initial crowd-raising campaign concluded in July last year.
The funds have come from an estimated 1500 people investing in the company's share offer.
Enthusiasm for the company's campaign has been boosted by celebrity endorsement from high-profile rugby player, Nick Cummins. Colloquially known as the 'Honey Badger', Cummins has reportedly invested in the company as well as appearing in its marketing materials.
---
• Manuka honey trademark • Manuka trademark • Rowse Honey • Te Pitau Ltd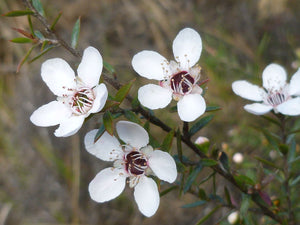 Leading UK honey business – Rowse – has reportedly instructed its lawyers to oppose New Zealand's attempt to trademark manuka honey. UK trademark authorities initially agreed to the NZ trademark claim back in 2017. However other countries, including the US, China and Australia all knocked back the request. The UK decision was also quickly appealed by Australia's Manuka Honey Association and so has never been finalised. More recently, New Zealand has renewed its push for a global monopoly, starting with an attempt to get local authorities to grant the trademark within NZ. [The move is largely legal manoeuvring, and unlike...
---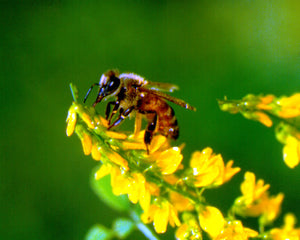 Manuka honey has become renowned for its medical usefulness. But in fact all varieties of honey have useful health properties and therapeutic potential, and most societies and cultures around the world have always used honey as a medicine or medical tool. Generally speaking, honey is helpful for: Treating wounds, burns and cuts Eradicating antibiotic-resistant bacteria Soothing sore throats and coughs Addressing skin conditions  The following article provides a summary of some of the natural chemical properties of honey that make it therapeutically useful. Honeys Antibacterial Properties Honey has an antiseptic quality insofar it inhibits the growth of bacteria. So when...
---
• Bega Cheese • Bhoney • Purple Hive Project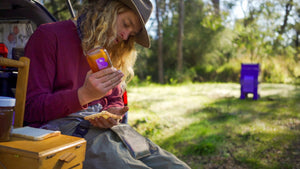 ASX listed food company, Bega Cheese, has launched a range of pure Australian honey products in Coles Supermarkets branded Bhoney.
Sourced exclusively from Australian beekeepers, the honey has a distinctive purple themed packaging.
And the launch has been supported with an innovative demonstration of new technology that could provide early warning of Varroa mite infestation.
---
• Gordon ramsay • Natgeo • National Geographic • Uncharted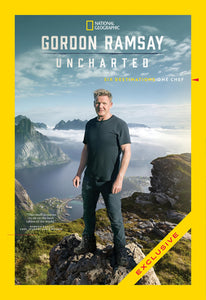 Celebrity chef Gordon Ramsay has discovered Tasmania's unique leatherwood honey. And he's seriously impressed. 
"It's quite, I mean I've never tasted anything like it. he says, adding
"That honey is dense, spicy."
His discovery comes midway through the first episode of the new season of Ramsay's Uncharted that screened in the US on the Nat Geographic channel last weekend.