News — Australian Honey Ventures
• Australian Honey Ventures • Nick Cummins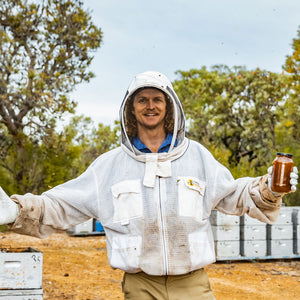 Perth based start-up, Australian Honey Ventures, has raised as much as $3million from its crowd-sourced funding campaigns.
With only days to go at the time of writing, the second round of the company's crowd-sourced funding campaign appears to have sold more than $2million in shares.
That comes on top of a reported $700,000 raised in an initial crowd-raising campaign concluded in July last year.
The funds have come from an estimated 1500 people investing in the company's share offer.
Enthusiasm for the company's campaign has been boosted by celebrity endorsement from high-profile rugby player, Nick Cummins. Colloquially known as the 'Honey Badger', Cummins has reportedly invested in the company as well as appearing in its marketing materials.