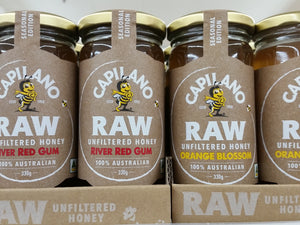 Capilano, Australia's largest honey company, has joined the growing ranks of 'raw' honey marketers.
Two new Capilano products hit the shelves of Coles supermarkets earlier this month – a raw orange blossom and a raw red gum honey.
Both are labelled 'unflitered' and the back label describes them as containing "Pollen and fine honeycomb particles, just as nature intended".