• Beekeepers • Bushfires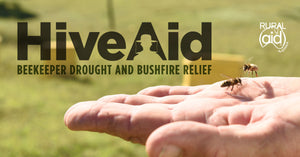 More than 10,000 beehives are estimated to have been lost to the Australian bushfires so far this summer, and the number is likely to rise.
Sarah Paradice, chief executive of the Australian Honey Bee Industry Council, said last week that the latest count is some 10,200 hives.
And with so many bushfires and so much infrastructure destroyed there are very real fears that the number may go much higher.