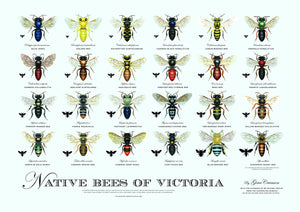 There are more than 1500 indigenous species of bees in Australia.
A tiny native stingless bee, known as sugar bag, is probably the only one most Australians would have heard of, because indigenous Australians have long collected its honey.
But up until quite recently, little has been known about the other species.